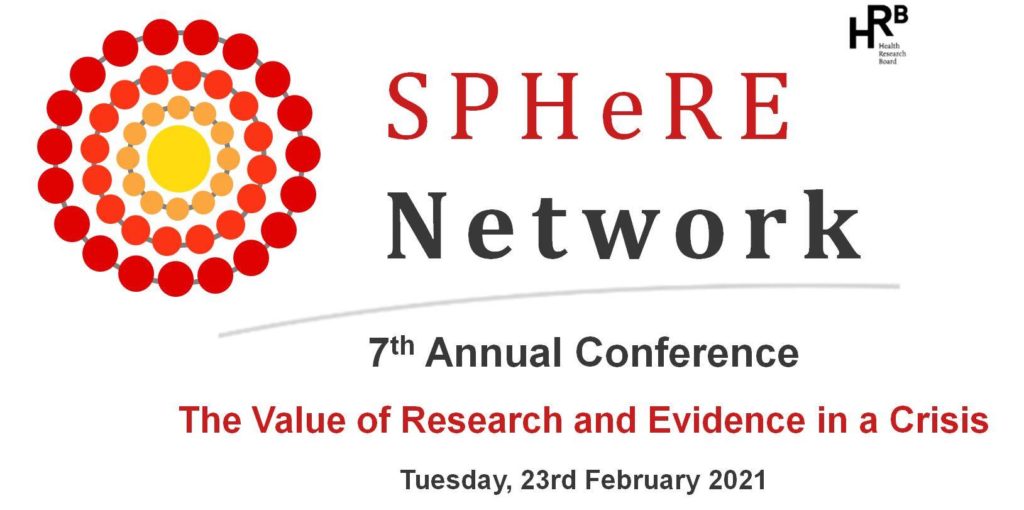 #SPHeRE2021
Registration is now open for the SPHeRE Network 7th Annual Conference.

In light of the ongoing COVID-19 situation, it has been decided that the SPHeRE Network 7th Annual Conference 2021 will be going ahead online and will be free of charge.
The 2021 conference theme is 'The Value of Research and Evidence in a Crisis'.
The conference will run from 9am-1:30pm on Tuesday 23rd February 2021 and will include:
Four keynote speakers
-Professor Josep Figueras
-Dr John Cuddihy
-Professor Peter Lunn
-Professor Susan Smith
Nine research presentations
Posters that have been submitted will be presented in a gallery format on the SPHeRE website, and one poster will be awarded a prize on the day of the conference.
Don't forget to join our SPHeRE Network mailing list