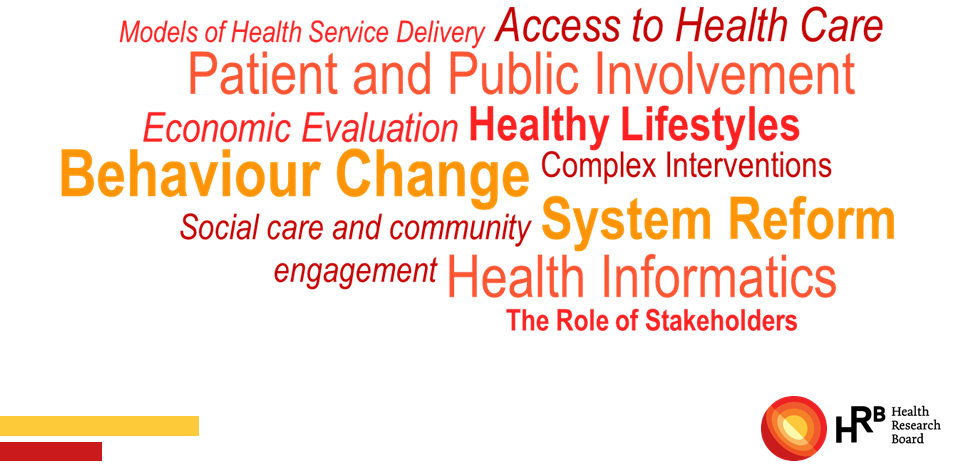 ---
The SPHeRE Programme aims to produce research excellence in its graduates, based on an awareness of current population health and health services research priorities. The Programme is underpinned by the importance of working with stakeholders to identify relevant research questions and designing studies to address these questions.
Furthermore, the Programme provides a platform through the SPHeRE Network to influence research priorities that better reflect the needs of the network members which include the public, policymakers and service providers. With this in mind, a key focus for the Programme has been, and continues to be, the identification of national research priorities in Population Health and Health Services Research.
Drawing on the principals and practice of participatory research and planning, a research prioritisation exercise was designed to fit with the second SPHeRE Conference theme 'Population health and health services research in Ireland: current trends and future directions' in 2016. This exercise aimed to outline core research priorities for Population Health and Health Services Research.
The outcome of this process was further strengthened by input from the SPHeRE Programme's Steering Group and the final list of key areas emphasises the importance of cross-university, clinical-based and international collaborations to strengthen knowledge and expertise.
These research priorities should guide both SPHeRE Programme PhD scholars and Network members alike and provide a framework for identifying pertinent research areas and research partners for future funding.
Access to health care
Models of health service delivery
Implementation of complex interventions
Behaviour change
Economic evaluation of healthcare services
Patient and public involvement
The role of different stakeholders in system reform
Healthy lifestyles
Health informatics
Community engagement in service design
Social care
Workforce
Sample exemplars are available to illuminate these 12 priorities.
---