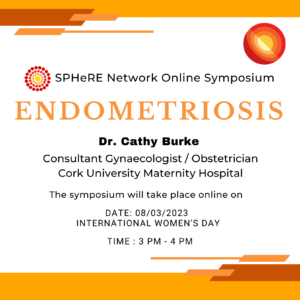 Registration is now open for the SPHeRE Network Online Symposium
Wednesday 8th March 2023, 3 – 4 pm, Online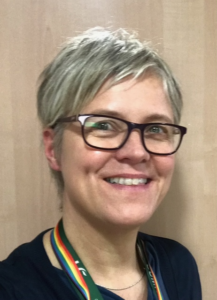 Dr Cathy Burke
Consultant Gynaecologist / Obstetrician

Cork University Maternity Hospital
Dr Cathy Burke is a senior Gynaecologist  / Obstetrician at Cork University Maternity Hospital (CUMH). Her Alma Mater is University College Galway, from where she gained her medical degree and subsequently a postgraduate Diploma in Clinical Teaching. She undertook fellowship training in minimally invasive gynaecological surgery and endometriosis management at King Edward Memorial Hospital in Perth, Western Australia.
Dr Burke's gynaecological interests include endometriosis management, minimally invasive gynaecological surgery including robot-assisted surgery, and gynaecological ultrasound. She established the endometriosis service at CUMH, providing multidisciplinary care to women with endometriosis and chronic pelvic pain. 
She is the lead consultant for the planned Cork supra-regional endometriosis centre, one of two national centres for the management of advanced endometriosis. She is a member of the National Endometriosis Professional Framework Committee, and has contributed to the development of pathways for endometriosis management nationally. She has led and supervised research studies relating to endometriosis which have been published  in national and international medical journals.