Long Covid:
What We Know, What Remains Unknown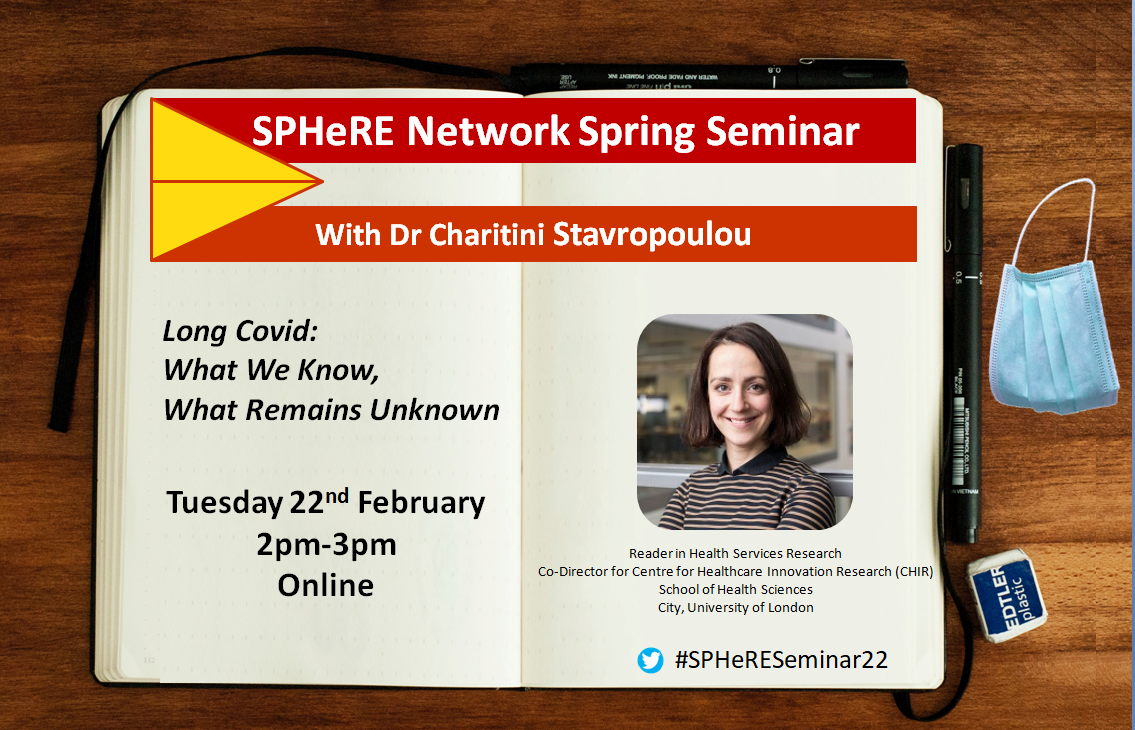 Registration has now closed for the seminar.
Dr Charitini Stavropoulou is a Reader in Health Services Research in the School of Health Sciences at City, University of London and the co-director of the Centre for Healthcare Innovation Research (CHIR). She is currently on a part-time secondment with the Medical Research Council, evaluating their early career schemes.

Dr Stavropoulou joined City, University of London in September 2014, having previously held teaching and research positions at the University of Surrey and Imperial College Business School. She has an MSc in Operational Research from the University of Edinburgh and a PhD in Health Policy from the London School of Economics.

In this seminar Dr Stavropoulou will discuss findings from her publication: "Characterising long COVID: a living systematic review". The review aims to synthesize and regularly update the evidence on the symptoms and risk factors of Long Covid and the seminar will discuss what is known and what remains still unknown in this very important area.