Statins for Primary Prevention of Cardiovascular Disease: An Example of Overuse and Low-Value Care?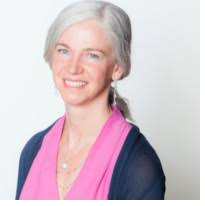 Delivered by Dr Paula Byrne — NUIG SPHeRE Alumnus and Health Services Researcher, Health Technology Assessment (HTA), HIQA
Light lunch served at 12.30pm followed by talk from 1-2pm
Tuesday, 3rd December 2019
Foster Place, Trinity College Dublin
Chair: Professor Susan Smith
Statins are now one of the most commonly used drug in the world. As SPHeRE Alum Dr Paula Byrne's research has shown, there remains significant uncertainty about the benefits of statins, particularly in people at low risk of cardiovascular disease, and the need for better data to help shared decision making.
Paula recently joined the BMJ Talk Medicine podcast to discuss the evidence of benefit for low risk individuals, and what needs to be done to finally answer the questions about efficacy and harms (listen here). The New England Journal of Medicine (NEJM) has listed the original BMJ publication in its 'Article Watch' (here), and Paula has recorded an interview with the NEJM, which should be available in the coming weeks. Paula also travelled to the House of Commons to talk about her work on 7th November.  Paula's original paper, co-authored with her supervisors Dr John Cullinan (NUI Galway) and Prof Susan Smith (RCSI), can be accessed here.