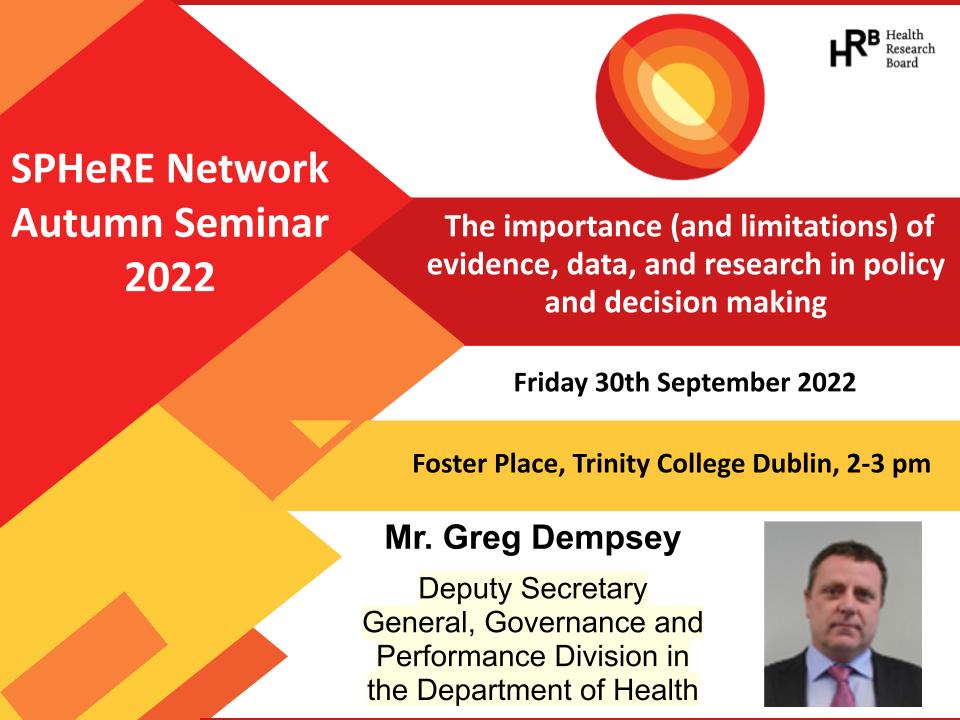 Registration is now open for the SPHeRE Network Autumn Seminar
Friday 30th September 2022, 2-3 pm, In-person
The importance (and limitations) of evidence, data, and research in policy, and decision making
with Mr. Greg Dempsey,
Deputy Secretary General, Governance and Performance Division in the Department of Health
He oversees the Governance and Performance Division of the Department, providing leadership and direction across diverse areas of work including clinical indemnity, performance management, and corporate governance. He also has responsibility for scheduled and unscheduled care performance in acute hospitals, which includes winter planning and the design of waiting list initiatives such as the 2022 Waiting List Action Plan. He oversees the National Treatment Purchase Fund's work reporting on hospital waiting list information and arranging additional health services.
Greg is an Accountant by profession and has previously worked in the Department of Finance and the Central Bank, as well as Irish and international financial service companies.
Registration is now closed for this event.