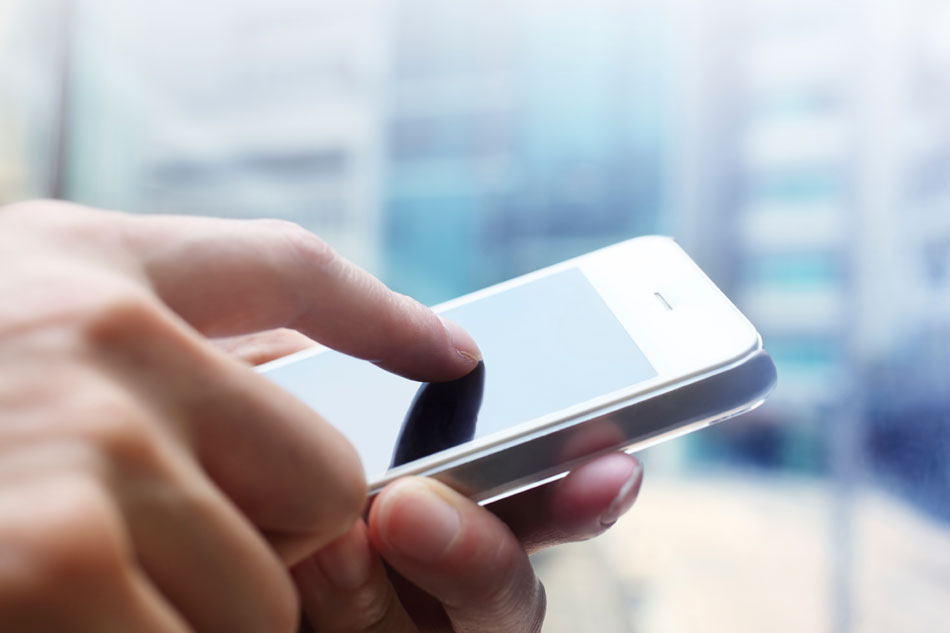 Substantial numbers of GPs currently text message their patients, and the number of text messages sent is increasing. The main objectives of this study were to assess the extent, growth, and perceived risks and benefits of text messaging by GPs to communicate with patients, and assess patients' attitudes towards receiving text messages from their GP. A mixed methods study, using surveys, a review, and a focus group, was conducted in both urban and rural practices in Cork. Our recently published research in the British Journal of General Practice demonstrated that many GPs – 38% of those surveyed – used text messaging to communicate with patients.
The GPs who responded to our survey said that key drivers for text messaging include improved communication with all patients. Research shows that text messages improved outpatient appointment attendance in NHS mental health services by 25%.1 The GMC also recognises that text messaging 'can be convenient and support effective communication between doctors and patients, however, 'it's important that the inherent risks are recognised, understood and mitigated by both patients and clinicians.'2 Despite the benefits of text messaging, valid concerns remain around:
consent
confidentiality
children/young adults
content of text messages.
Effective safeguards, which address these four Cs, are fundamental to appropriate text messaging. In our research we identify some potential solutions that could be used to help address each of these four challenges.
Consent
Consent should be explicit, and obtained prior to sending texts. An 'opt out' policy is unacceptable; texting should only happen when patients understand the benefits and risks of messaging.
Simple possession of a patient's mobile number is not consent! It is prudent for clinicians to periodically check mobile numbers.
Consider how to inform your patients that text messaging is available: posters, noticeboards etc.
Confidentiality
Text messaging is inherently insecure: texts are transmitted on a public network and may be read by others, even on a locked smartphone. While the clinician is not responsible for the text message once the patient has received the text, they should encourage patients to password protect their phones and 'read then delete' clinical texts.
Children and young adults
In general, clinicians taking part in our research agreed that texts should not be sent to children under 16 years of age. Young people, aged 16 and 17, may consent to receive text messages but it is especially important to verify their phone number, as young people may frequently change mobile, or use a parent's number. Carefully consider the content of text messages to young people, with whom inadvertent breach of confidentiality may easily arise as friends or parents access their phone.
Content of texts
Text messages should not contain sensitive information. Some information is especially sensitive, such as issues relating to sexual health and mental health.
Text messages form an important part of the clinical record, and should be embedded in it: avoid inappropriate comments!
Avoid using text messages to undertake a 'virtual consultation'. Texts lack the nuances of verbal communication. The patient should instead be encouraged to make an appointment.
It is clearly unsafe to rely solely on texts to communicate urgent or important clinical information. There is no guarantee that a text message has reached the patient.
GPs and patients (of all ages) are becoming comfortable with safe and effective use of text messaging. We need to adopt a robust consent process, and carefully consider the text message content. The need to protect confidentiality is foremost when texting patients. Text messaging can 'close the communication loop', providing patients with reassurance, while optimising clinician time management: a win-win approach.
Dr Dorothy Leahy
School of Public Health  and the National Suicide Research Foundation
University College Cork
Contact: Dorothy.leahy@ucc.ie
References
Sims H, Sanghara H, Hayes D, Wandiembe S, Finch M, Jakobsen H, et al. Text Message Reminders of Appointments: A Pilot Intervention at Four Community Mental Health Clinics in London. Psychiatr Serv. 2012 Feb 1;63(2):161–8
Medical Protection Society. Communicating with patients by text message. MPS, 2015. http://www.medicalprotection.org/uk/resources/factsheets/england/england-factsheets/uk-eng-communicating-with-patients-by-text-message (accessed 10 Sep 2017).